"Zilpha" Resophonic Guitars by Chickenbone John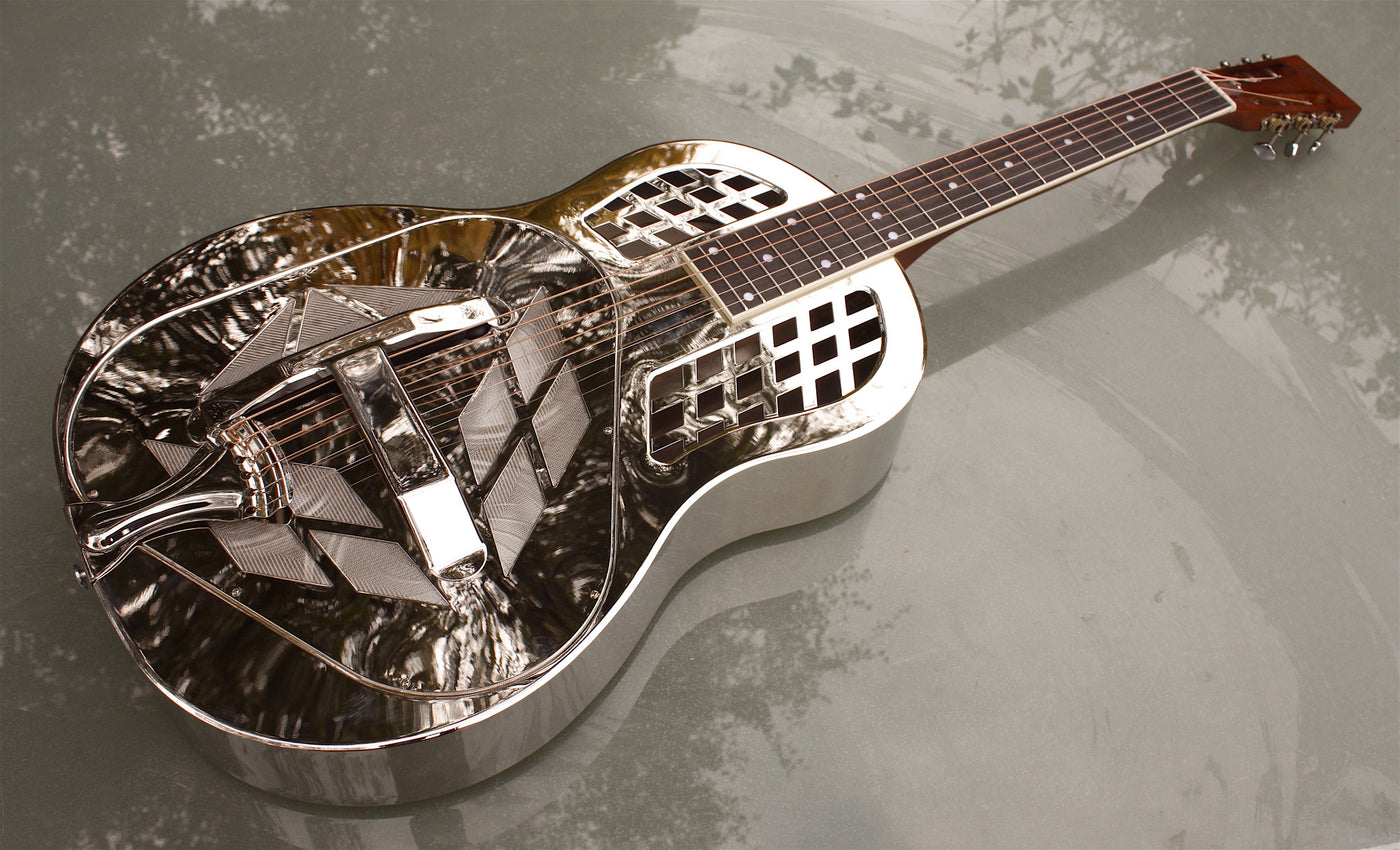 We are proud to present our range of classic resonator guitars. We offer a range 12 fret and 14 fret bodies, in nickel plated brass , and a nickel plated brass tricone.
We are very excited to be able offer a unique feature at this price point, the option of a "Hot Plate" coverplate with built-in lipstick pickup, jack and controls for our single cone guitars.
The style of the engraved headstock logo is inspired by the Oscar Schmidt Stella guitars of the 1930s, and these guitars bear the name "Zilpha" from my great grandmother, also shared by my daughter. 
If you are interested in any of our resonator models, we will be taking orders for another production run. Please contact us for details of deposit and delivery period.
 Here's what our customers have to say about these guitars:
"I bought the Zilpha Resophonic for my husband as a birthday gift. It arrived today.
He's totally blown away by the quality. Thanks for the fantastic service & product."
"Great seller would deal any time fantastic fantastic"
"Guitar arrived safely today, plays amazingly."
"Hi John, the 12 fretter arrived today and all I can say is WOW... Much more than I had hoped for .... the tone is unbelievable....and the quality if the product is exceptional.....and thanks for throwing in a slide."
"Zilpha" Resophonic Guitars by Chickenbone John