Vintage 6 String acoustic guitars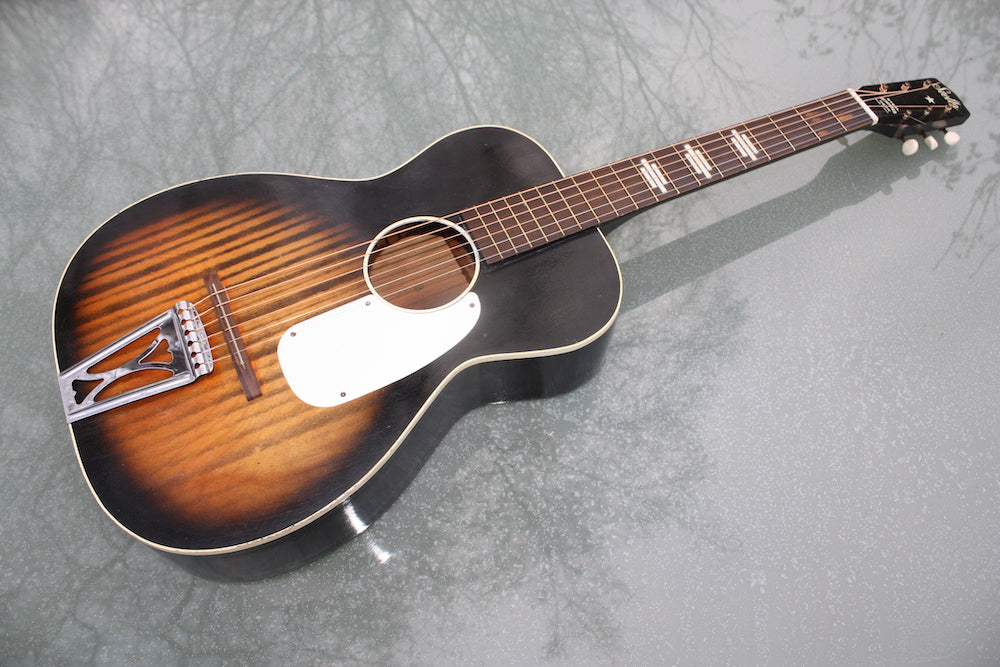 We specialise in American made "catalogue guitars" such as Stella, Harmony and Kay. These were originally budget models, but were always made from solid timbers and have a period charm that is so  different to modern instruments.
They have patina and wear, often from over 50 years of use, but we ensure they are fully repaired and restored, ready to play with a nice low action.
Vintage 6 String acoustic guitars