Slides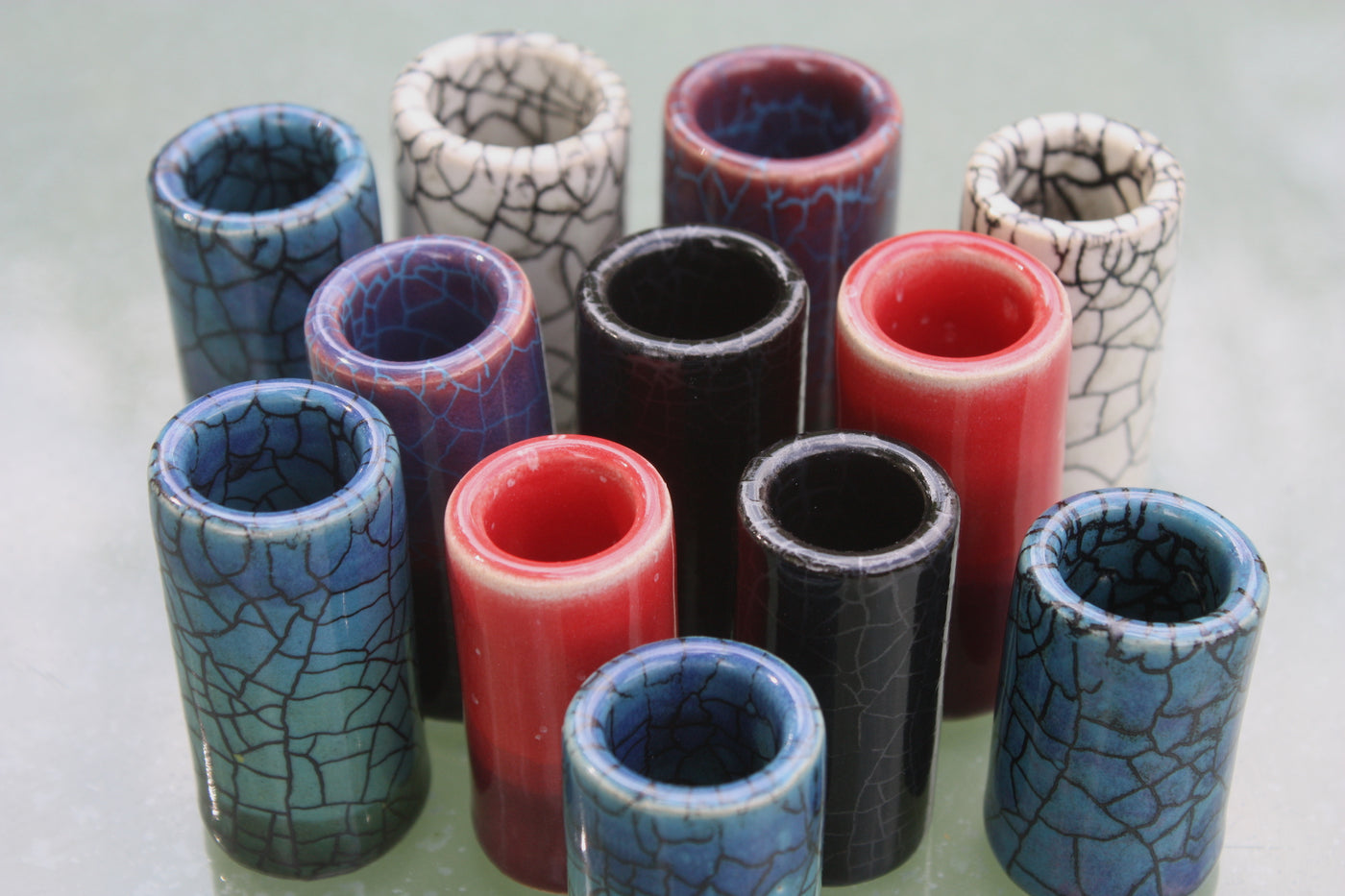 A range of slides in various sizes, materials and colours, hand made in the UK - Star Singer ceramic slides crafted in Glastonbury. They have a nice weight, and the double-fired glaze is super hard and smooth.
Superior "Diamond" glass bottleneck slides, made in the heart of the UK's glassmaking region.
Celestial ceramic slides made by Dylan down in Devon. 
Slides