New parts...made in the UK!!!
New parts...made in the UK!!!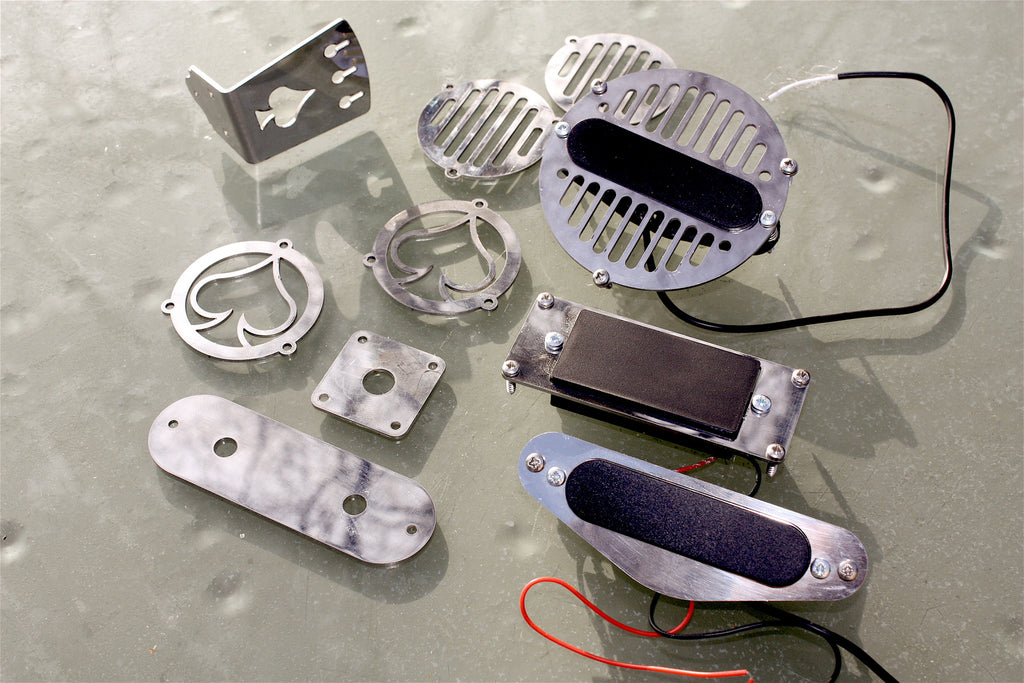 We've just had some new stainless steel parts made, and I'm so pleased that we can get this done right here in the UK.  It's all cut on some very powerful and hugely expensive laser cutting machinery , so of course it's not something that we do in-house. What is great is that a small outfit like ours can design our own parts and have small runs of them made...exactly how we want them and at a good price...and the factory is just half an hour away from our workshop.
We already have had tailpieces and jack plates made last year, but have expanded what we offer with this new stuff.  We'll be fitting these to our own guitars very soon, and will also be experimenting with some distressed finishes as well.
http://www.chickenbonejohn.com/collections/frontpage/products/soundhole-trims-pair
http://www.chickenbonejohn.com/collections/cigarboxguitar-parts/products/stainless-steel-jack-plate
http://www.chickenbonejohn.com/collections/cigarboxguitar-parts/products/stainless-steel-control-plate-1