BOXSTOCK UPDATE
BOXSTOCK UPDATE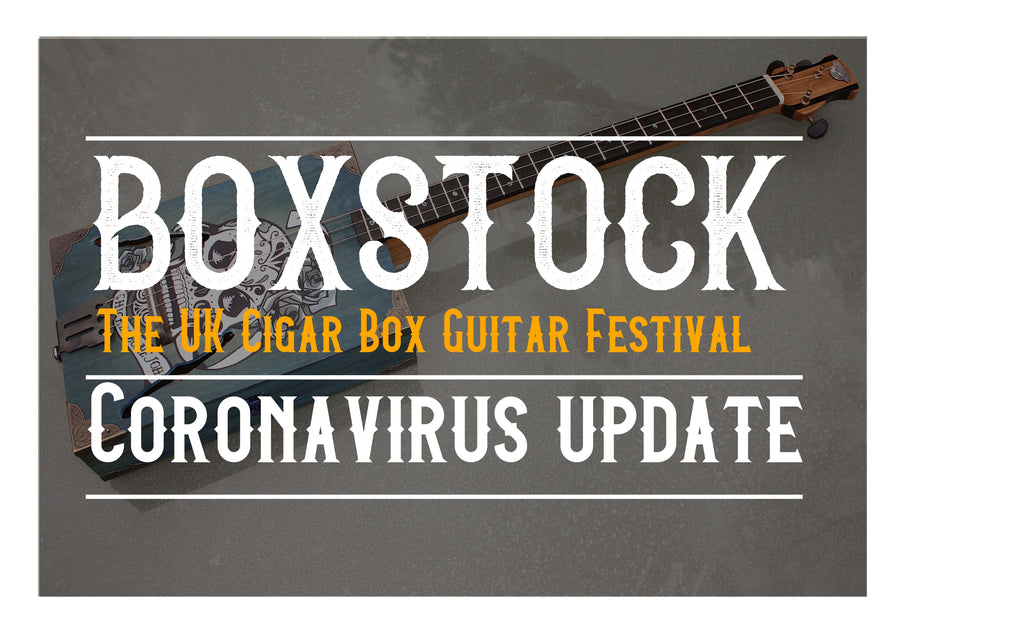 As many of you will know, due to Covid 19 we had to postpone Boxstock 2020, which was scheduled to take place on 17 & 18th April at The Slade Rooms, Wolverhampton.
This was a tough decision, which we are sure disappointed many people, but one we had to take as soon as the Covid 19 situation began to develop. Straight away we provisionally rescheduled the event for late October, in the hope that by then things might have returned return to some sort of normality.
Unfortunately in early October it is not looking practical to be able to run the event within the next 6 months so we are actively looking at how we can plan for the future.
We want to be able to run the event  to ensure safety for audience and performers, and of course this will  be determined by government guidelines and the legal position. 
At things stand right now, even a spring date seems overly optimistic. We felt that it might be better to reschedule for summer or autumn 2021, so with the agreement of the Slade Rooms, we have booked 15th and 16th October 2021 for the event.
As well as Hollowbelly and The Dusk Brothers, we can confirn that we will be showing Virginia Heath's film "3 Chords And The Truth" and I have managed to book Kevin Brown for workshops and a Saturday evening performance. For those of you not in the know, Kevin is an amazing slide player, having spent some time with the legendary Son House. This really is a unique and rare opportunity to meet and hear someone who is truly keeping the spirit of the blues alive and well.
We have to be able to deliver the event ensuring that it happens in a safe manner, and complying with whatever legislation and guidelines may be in place. It is difficult to predict when this might be, so we feel it may be best to err on the side of caution and go for this late autumn date, rather than being overly optimistic and going for an early spring date which might have to be postponed yet again.
Tickets will be valid for the rescheduled date, and we would like to thank those of you who have stuck with us and decided to hang onto your tickets.  We realise it is a long time to wait to hear for more news, and we would like to re-iterate that ticketholders can also ask for a refund.
We are actively working with venues, performers and promoters to progress things, and will of course keep you informed of developments. Let's hope for better news for next year. In the meantime, enjoy your music and guitar making, and thanks for your continued support.
Best wishes, Anne and John
Chickenbone John Guitars